hye. ingat tak ari tu ada hello kitty. tapi cam tak cun kan.. so deqja mengambil keputusan serious untuk men"draw" kembali cartoon-cartoon berdasarkan gugle. So kesimpulan nya kat sini deqja LUKIS semula..ulang suara.. LUKIS semula... hihi tapi deqja ade ubah sikit dari yang asal. sikit je laaa.. tak la pandai sangat :)
nampak tak ada tulisan cina atas lukisan tu... ha. tu tulisan MR.WONG tech. dekat tempat keja deqja. deqja paksa dia ajar tulis "gong xi fa chai"
hasil kerja ketika bos2 semua g meeting. hahaha :) seminggu jugak ni baru siap. cam ni jeee :) and the last. siap kaler bagai.....
dengan hanya menggunakan software photoshop.. tarrraaaaaa. cantik kan ? puji la sikitt.
the original picture. take from google.
ok dah :)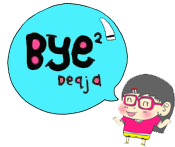 ---
thanks for reading . please drop your comment . :) love you
---