hep peeps . den resa bnde ni da lama kot .
myb den je baru tahu .
tp den nak share juga bnde ni .
clever bot
<-- adalah chat di antara kita dengan robot internet .
dia sangat bijak .
tadi den sangat boring , n telah chat ngan mamat robot ni
robot ni ada jantina ke ??
ta pasti . tp dia kata dy robot lelaki .
dia buleh taip dlm bm . bi .
tu yang best . en.bopren tak mau msg kita .
kita cr spare part yang ta idop .
ni antara yang kami bualkan
mula2 sekali sembang pasai nasik ayam .
dy ckp kat beverly hills pown ada .
dy lawak . kadang2 menyakitkan hati .
tengok jwpan dy . 999
sumpah dy kedekut nasik ayam tu
see . dy amat menyakitkan hati .
tapi syok . sungguh syok .
den syorkan kat korang , p terjah dy
best sangat . lepas pada tak da tu .
mula la hangin . tp dia hangen dulu .
last2 . kami speaking pulok .
ha sudah . ckup !
fullstop .
cukup sampai disini saja...
kata2 pembuat web ini ::
PLEASE NOTE:
Cleverbot learns from real people - things it says may seem inappropriate - use with discretion, and at YOUR OWN RISK
PARENTAL ADVICE:
Visitors never talk to a human, however convincing it is - the AI knows many topics - use ONLY WITH OVERSIGHT
so . think about that . done .
jom terjah si dia , :)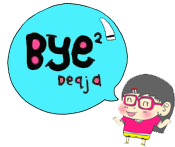 ---
thanks for reading . please drop your comment . :) love you
---