S
i rambut kerinting tu saya , saya sapa ? saya
Noraniza Jahaya aka deqja
. pemilik rasmi blog ini,
http://mucuxmellow.blogspot.com
. umur ? i'm 23th years (2013), kenapa macam budak-2 ? that my style ~ hiihi my D.O.B 11th september 1990 . bagi la hadiah , jgan takat wish jer yer .
S
eorang yang riang, dan peramah. kadang-2 terover manja. Dengan sapa-2 pon boleh manja. Gedik ada jugak. haha :)
A
nak kelahiran pulau pinang dan still menetap di pulau pinang. Mempunyai Diploma dalam kejuruteraan komputer , graduation pada 1/11/11. Study di Jepun Malaysia Technical inst. Sekarang bekerja di Pensonic Sdn Bhd.
A
nak ke3 daripada 5 adik beradik , kami semua gugurl okies ! kecian si bapak tak hade geng , fav colour ? dah tentu red , black ! mempunyai hobi men"
snap
" picture, melukih, membaca novel,opcoz berblog :)
S
ingle tapi tak vailable la.. sebab ade orang dok usya2. minah ni rating tinggi kot ! hahaa
S
angat sukakan kucing. Sangat suka makan. Sangat suka berkawan, tak kira reality mahupun alam internet.
"try to be better then before"
btw , thanks to all of you :) i love you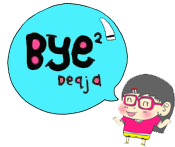 ---
thanks for reading . please drop your comment . :) love you
---